Lielanie graduates Kindergarden.. I mean College!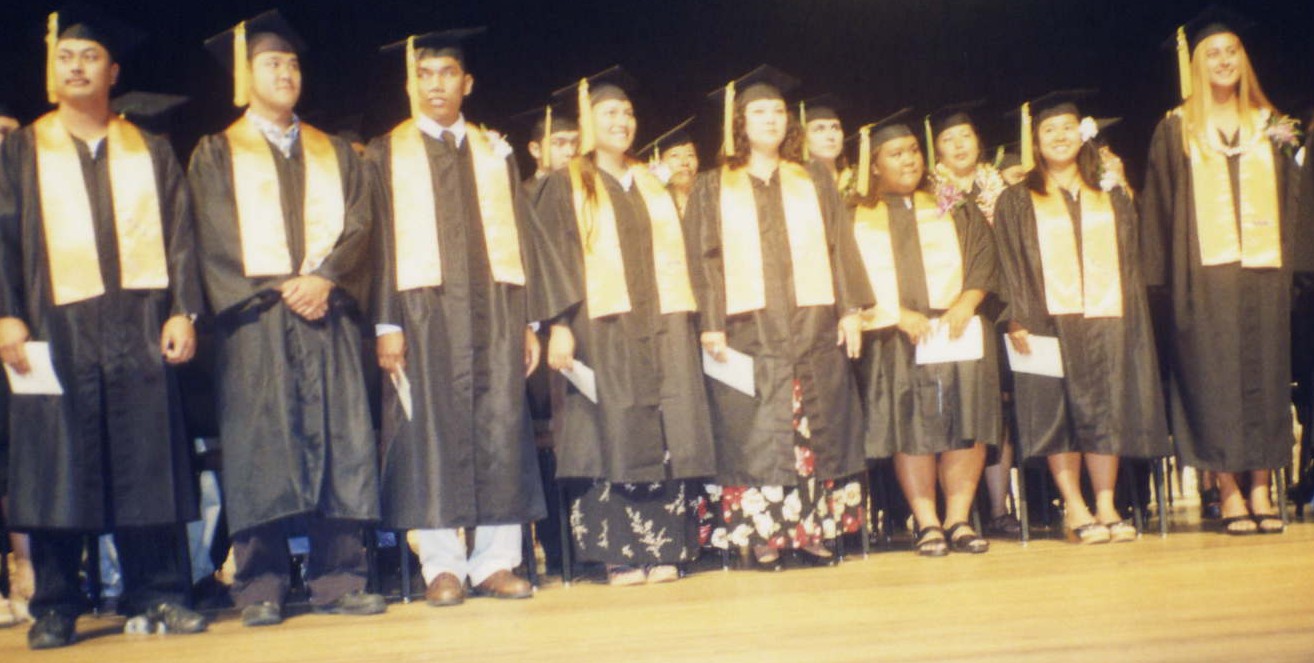 Phi Theta Kappans Rule The Stage
(L - R) Two guys I don't know, Julius, Me, Nathalie, Marivic, Talia, and Jarrae.
Graduation was AWESOME. All my buds were there (minus my cuz), we had a great time. I spent the afternoon with Julius choosing the perfect camera, amazingly we ended up being late for the rehersal (but who goes to those anyways). When we got there we found out that Phi Theta Kappans were in the front row, WOW! The ceremony was nice, and pretty quick compared to most graduations. Afterwards we all stayed and took photos with our friends. Julius got interviewed by the local TV show Wala'au, I recorded it for all of you who want to see his 15 minutes of fame.

I've started this photo album to brag about my awesome graduation and to share the experience with anyone who couldn't come. Especially my family and friends who couldn't make the journey, I thought of you all and hope these photos will make you smile. If you were there, check out the album and rememeber the smiles.
Don't miss any of the good stuff, just click the linx to the left and you will be carried away to a whole new world.




Kauai Community College Graduation 2003
Check out my diploma!!